Liquid Stevia
Enjoy calorie-conscious with Stevia liquid sweeteners!
Sweet Stevia Drops – The Liquid Sweetener of the Sweet Leaf.
The liquid Stevia tabletop sweeteners based on steviolglycosides, which are extracted from the sweet leaves of the Stevia rebaudiana plant, are very easy to use thanks to the dropping dosage.
It is ideal for the low-calorie sweetening of all cold and warm dishes and drinks. The perfect Stevia sweetness can be quickly and accurately used due to the practical drop dispensers. The plant-based sweet Stevia liquid is particularly suitable for desserts, salad dressings, desserts and smoothies.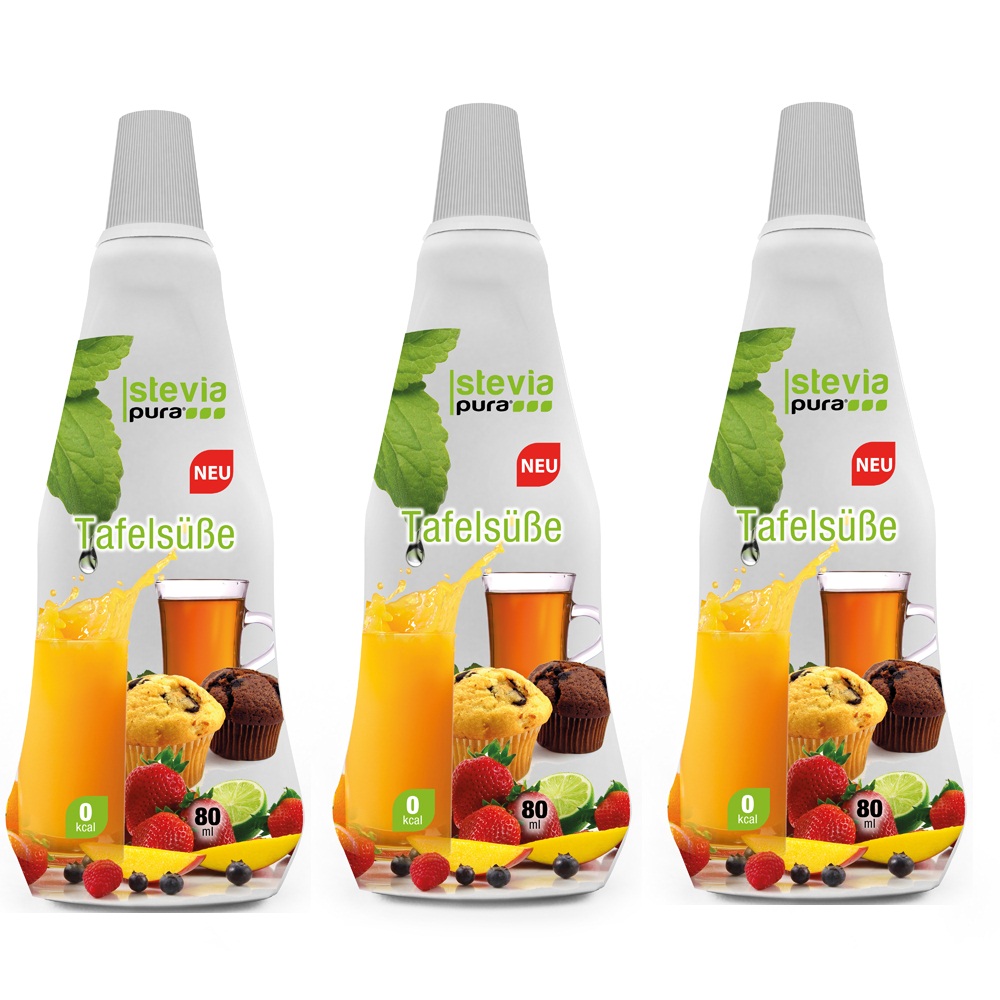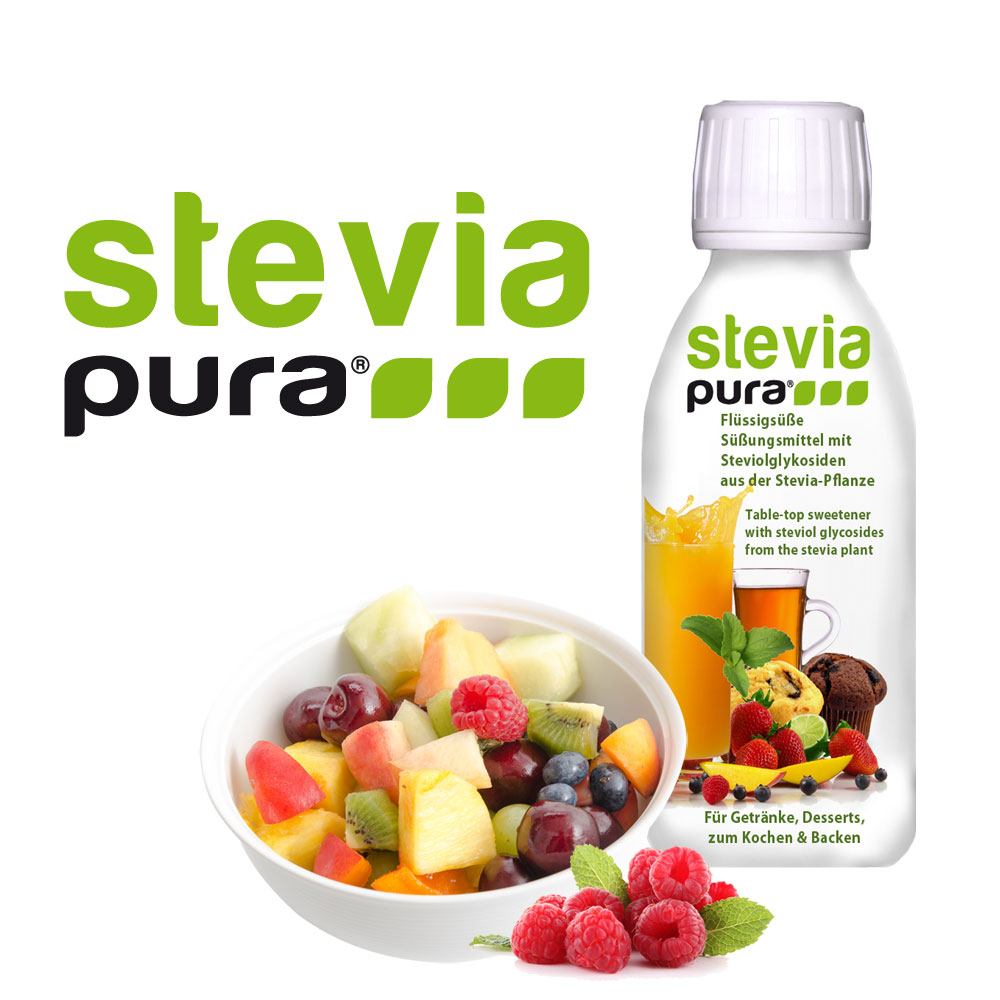 Liquid Stevia Sweetener
Only the high-quality sweet ingredients of the stevia leaf, the steviol glycosides and the rebaudioside A are used. This guarantees the high quality and good taste of our herbal Stevia sweeteners for calorie-conscious enjoyment without the unpleasant aftertaste.
We produce Stevia liquid sweeteners / Stevia fluid for you in premium quality in various packaging sizes from 10ml to 10L canisters.
Liquid Stevia Sweetener
We do not use fructose or flavourings in our Stevia liquid board sweetener!
We have the right solution for your requirements and are happy to be there for you!
Call us or write us.
The natural sweetness is ideal for food and drinks.