Stevia leaves – Everything You Need To Know About Stevia
Stevia rebaudiana leaves are 100% natural and sweet.
The natural, dried leaves of the Stevia plant are excellent as a sugar alternative for tea or other drinks. The sweetening power of Stevia leaves is naturally much stronger than that of household sugar. The popular sugar substitute has a particularly long shelf life and can be used very sparingly due to its enormous sweetness.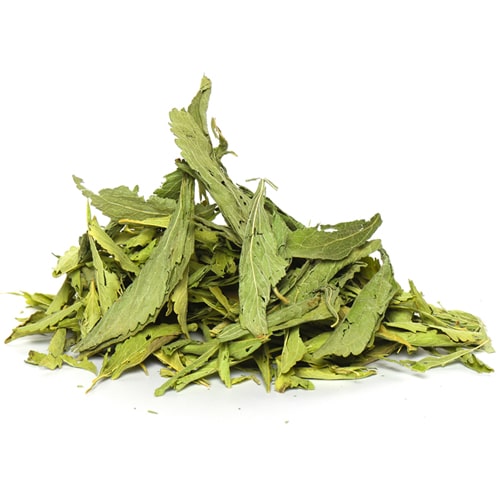 Dried Stevia leaves of the Stevia rebaudiana plant.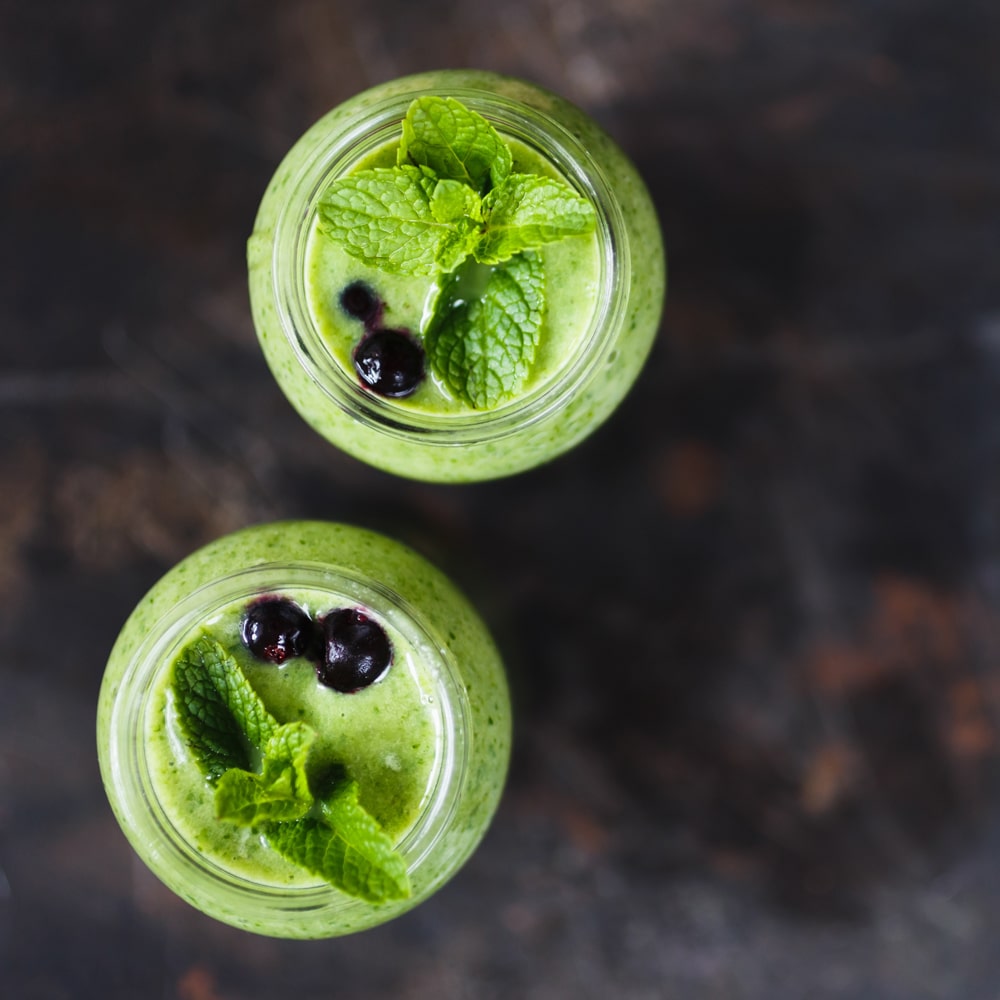 Delicious green smoothies sweetened with Stevia.
The leaves can be used in many different ways. They are not only suitable for sweetening tea. The leaves are also ideal as decoration for desserts, sweet dishes or pastries. They are therefore the perfect alternative to industrially produced household sugar!
The advantages of Stevia leaves at a glance:
100% natural, free from additives

ideal as a sugar alternative or natural sweetener

very economical thanks to the high sweetening power

versatile in use
Stevia leaves as a natural sweetener and sugar alternative
The enormous sweetening power of the stevia plant is due to the high concentration of the so-called steviol glycosides. This is a natural sweetener that occurs exclusively in the leaves of the plant.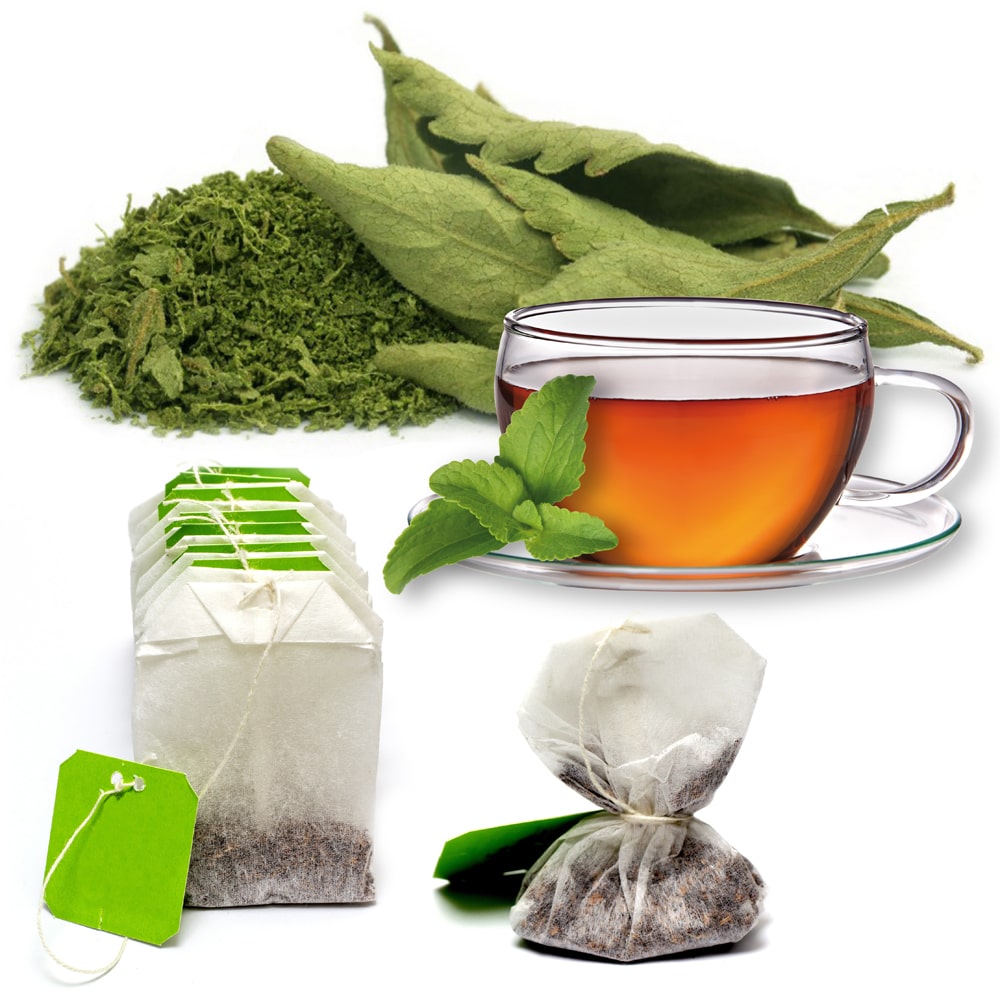 Sweeten tea with Stevia | Sweeten tea without calories!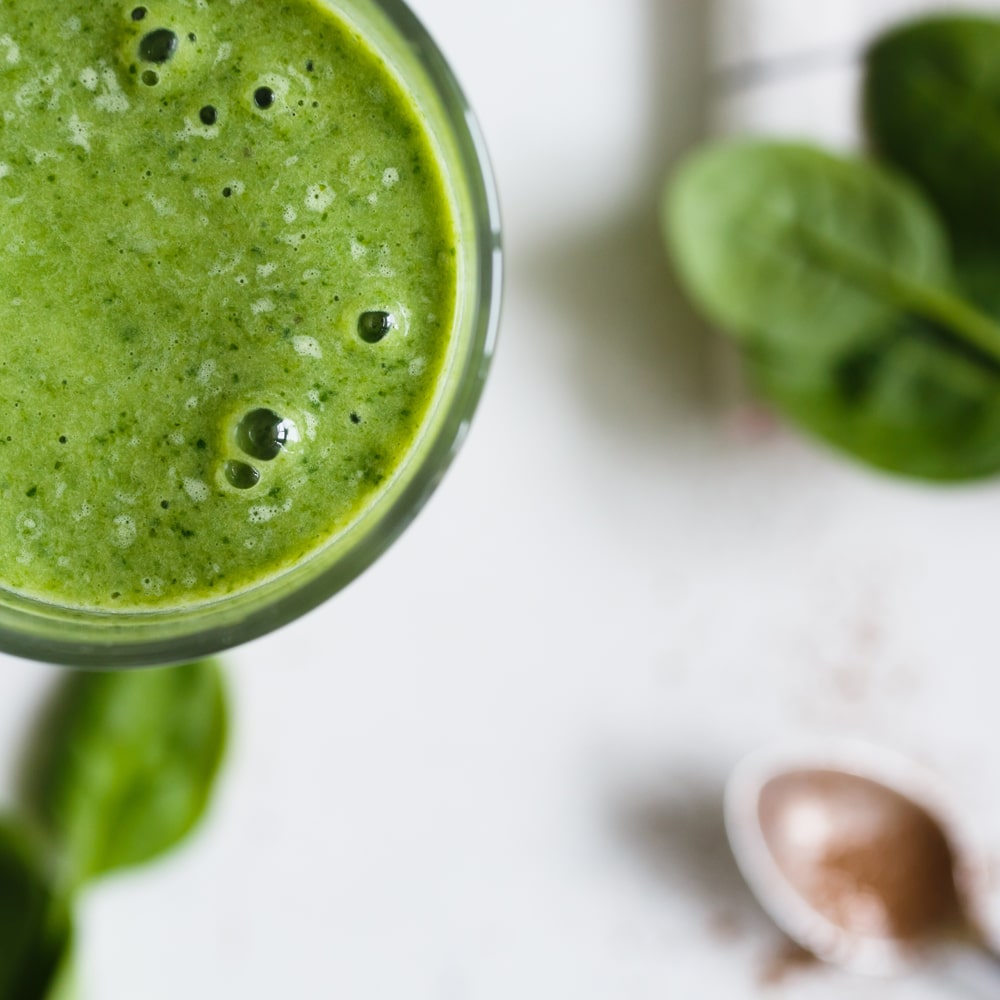 Smoothie Stevia recipes – just try them out sweetened with Stevia.
The best known and also one of the sweetest steviol glycosides is "Rebaudioside A". Numerous studies have now been able to prove the safety of these sweet ingredients.
Interesting facts about the Stevia plant
The plant originates from South America. There it has been used by the indigenous people for centuries. In Brazil and Paraguay, the plant is also known as "caa-hee" (honey leaf). In Japan, Stevia has long been approved as a sweetener. In the East Asian country, the sugar alternative now holds a market share of 40%. In the European Union, on the other hand, products with Stevia were only approved at the end of 2011.
Before the approval, the plant and its ingredients were researched for about 20 years to be able to exclude possible risks. For a health-conscious diet, switching from sugar to stevia can make a lot of sense.
Cultivation, harvesting and processing
At Stevia Group you have the possibility to buy natural Stevia leaves. The harvest usually takes place from May to September. The leaves are then hand-picked and checked for possible residues such as pesticides or heavy metals.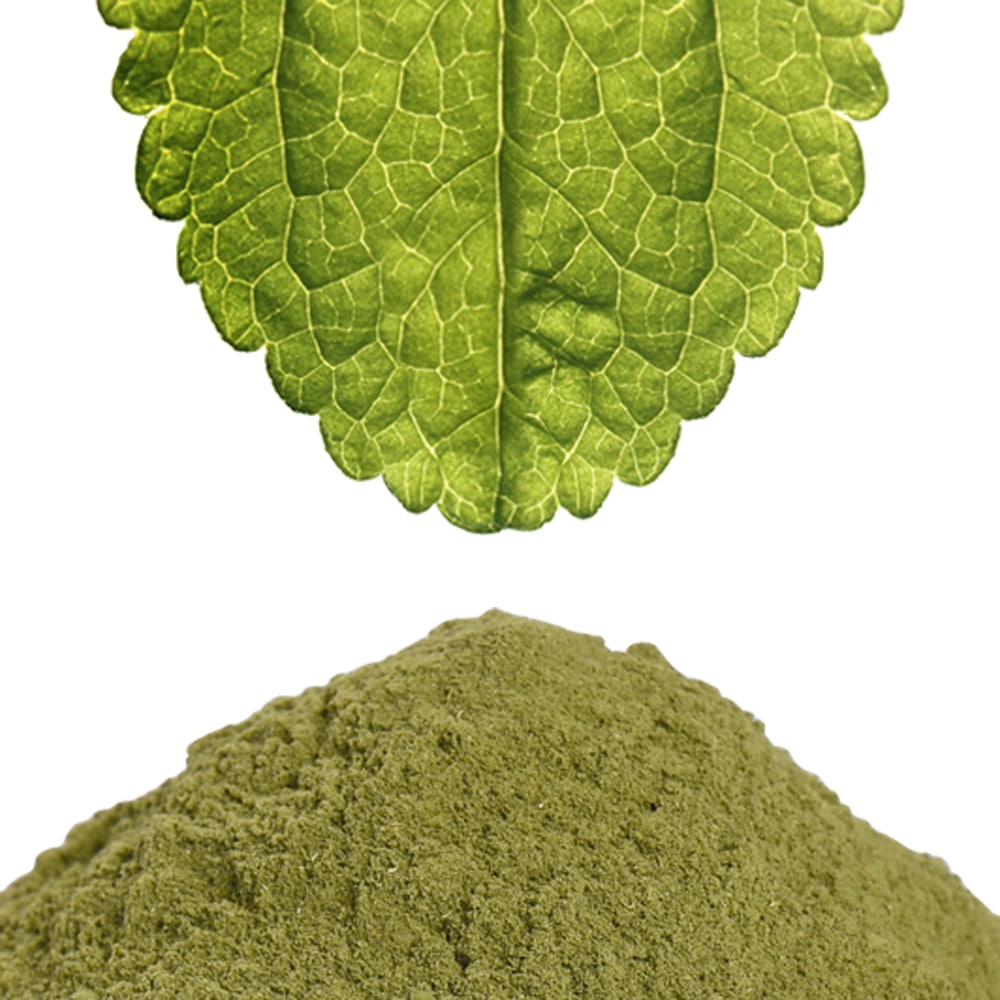 Finely ground Stevia powder. Sweet by nature.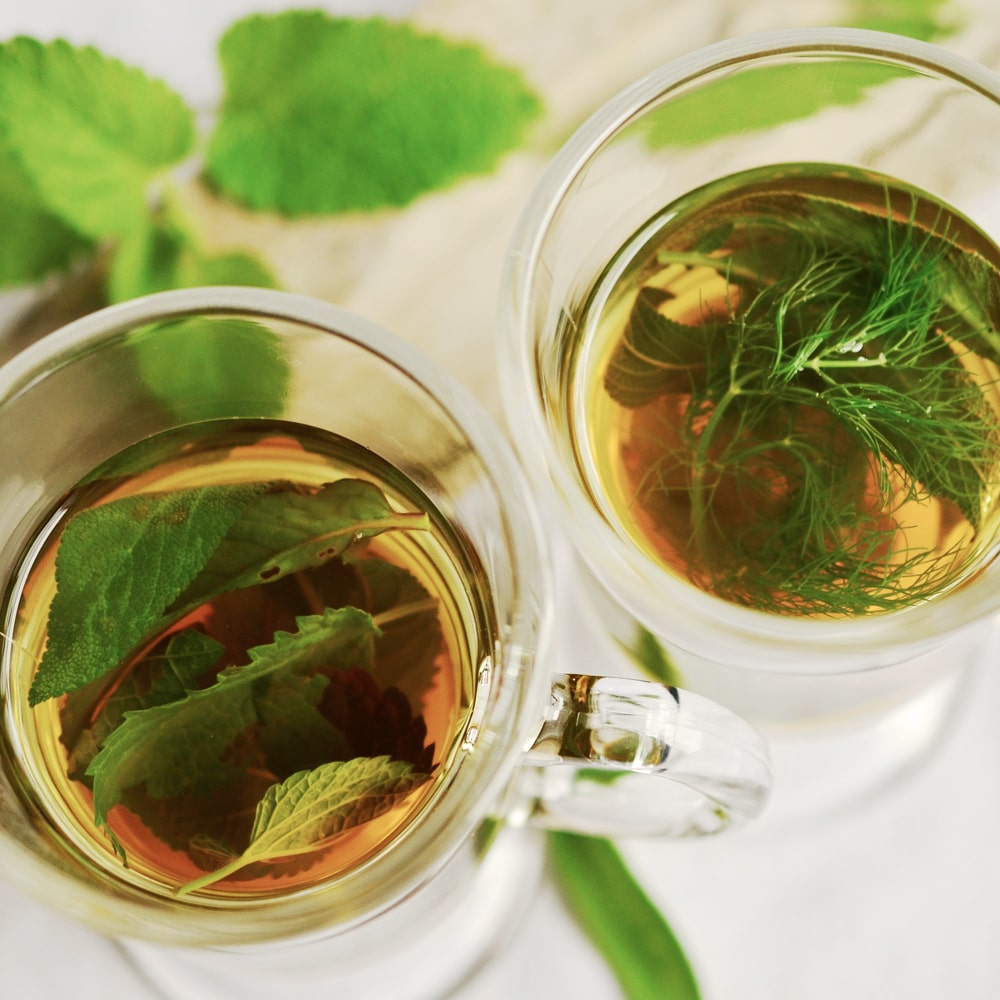 Tea with Stevia leaves – without any calories.
In a final step, the individual components of the plant are gently dried. We sell our Stevia leaves 100% natural, without any additives.
Hints for the use of Stevia leaves
Stevia leaves produce a very natural, pleasant sweetness, especially in teas or tea blends. Due to their low mass, cut stevia leaves float in liquids. The best way to use them is with a tea strainer.
Notes on the use of food supplements:
Make sure not to exceed the daily intake of the respective food supplement. Food supplements are no substitute for a balanced diet rich in vital substances. From a legal point of view, food supplements are not capable of preventing, alleviating or even curing diseases.