Stevia Instant Extract
Stevia Instant is a naturally produced brown or green spray-dried water extract from the Stevia plant.
Stevia Instant is a natural concentrate from the leaves of the Stevia rebaudiana. Stevia Instant is water soluble and therefore has a very good solubility in various food applications.
Besides 28% natural steviol glycosides, it also contains all secondary plant compounds.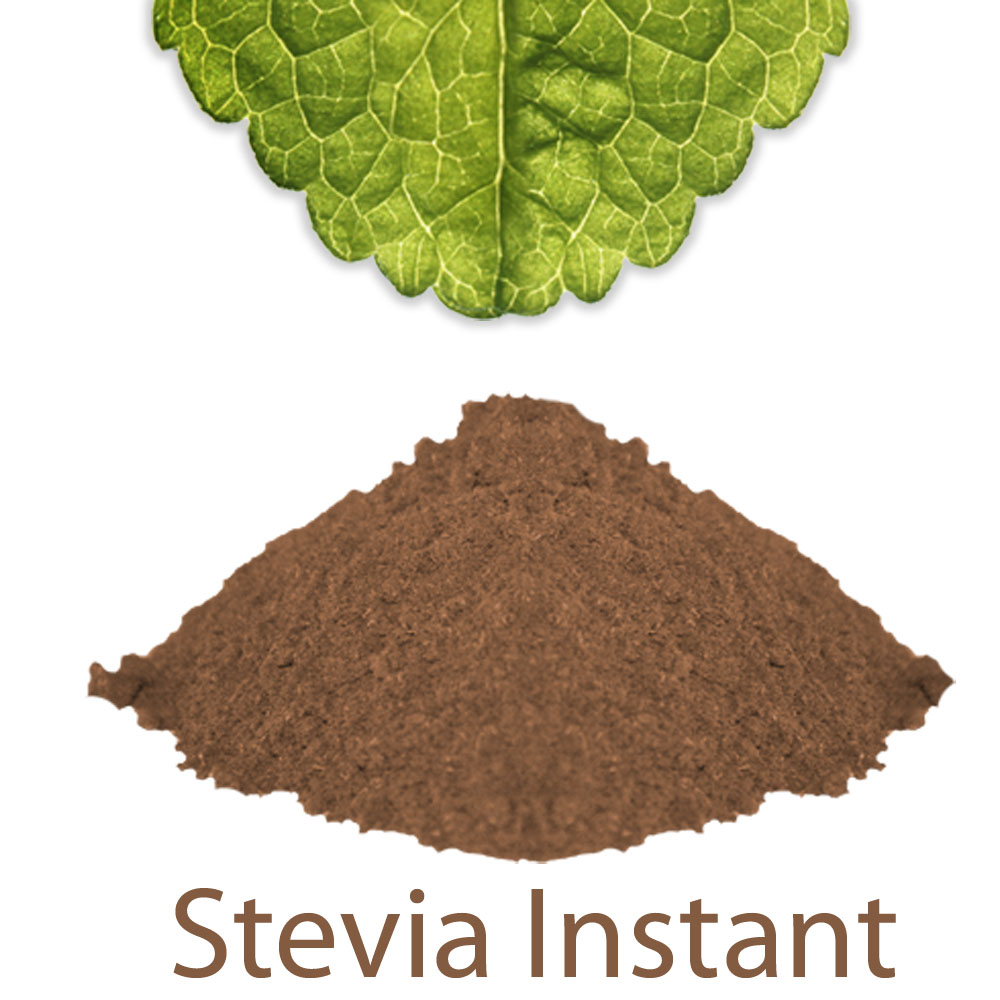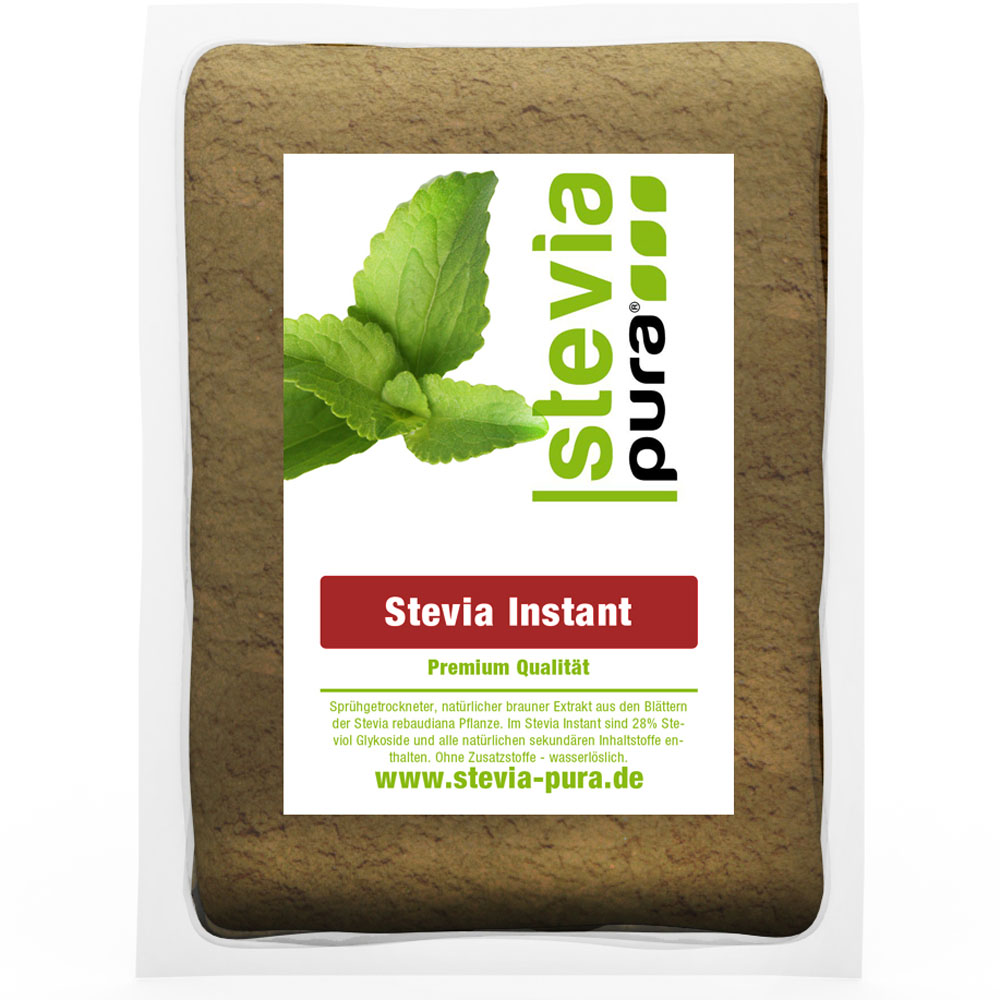 Stevia Instant Powder
The plant extract contains no additives and is used as a low-calorie ingredient in organic quality for flavouring and sweetening drinks and food.
For the commercial processing of organic quality in the EU, the legal situation is as follows: Organic Regulation (EU) 834/2007 and 889/2008.
As a traditional ingredient, Organic Stevia Instant is not a novel food or a food additive according to Regulation (EU) 2015/2283.
Therefore, Organic-Stevia-Instant can be added as an ingredient for the production of organic food without any restriction on the amount.