Stevia Liquid Sweetener | Liquid Stevia Sweetener | Liquid Tabletop Sweetner
Liquid Stevia Sweetener from steviapura® can be used in many different ways. It is suitable for hot and cold drinks and dishes as well as for baking and cooking. Stevia liquid sweetener with the sweetener steviol glycosides from the stevia plant is a calorie-free sugar alternative. It is ideal for sweetening desserts, fruit curd, yoghurt, fruit salad and other dishes. It is also ideal for hot and cold drinks or for baking.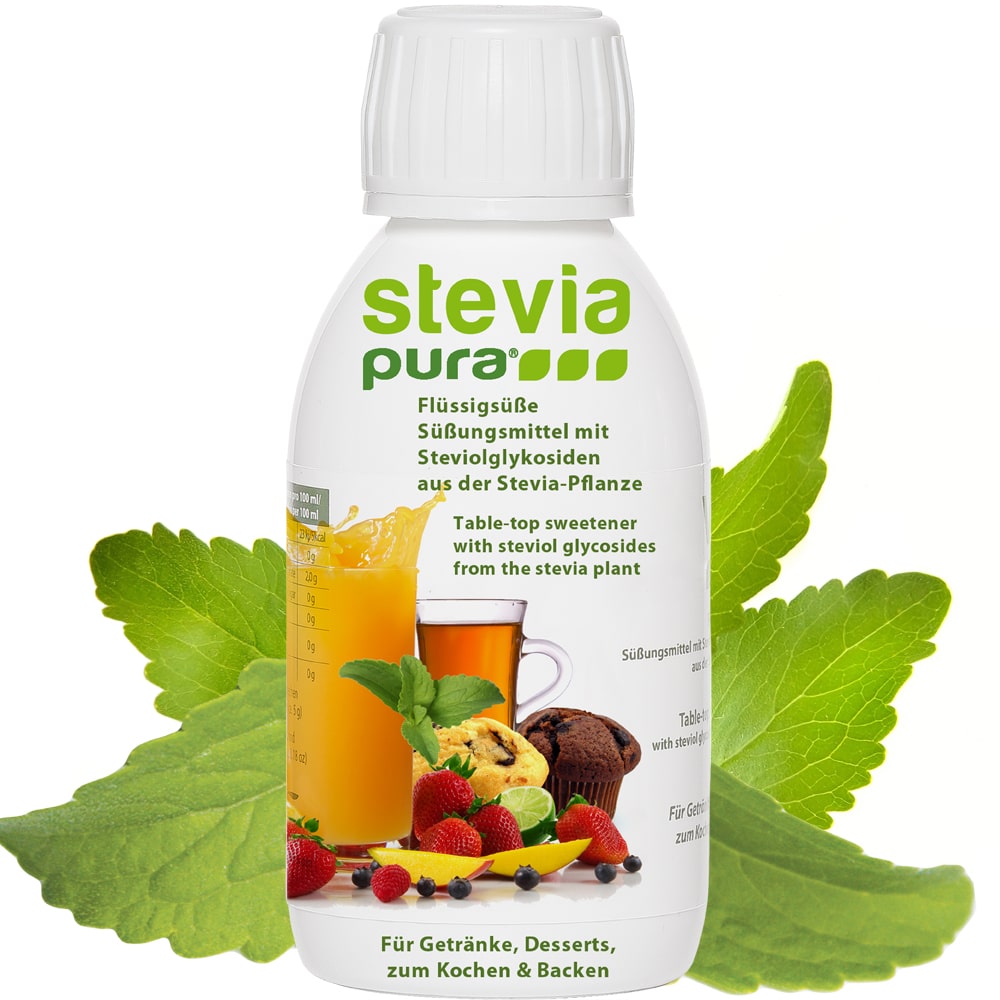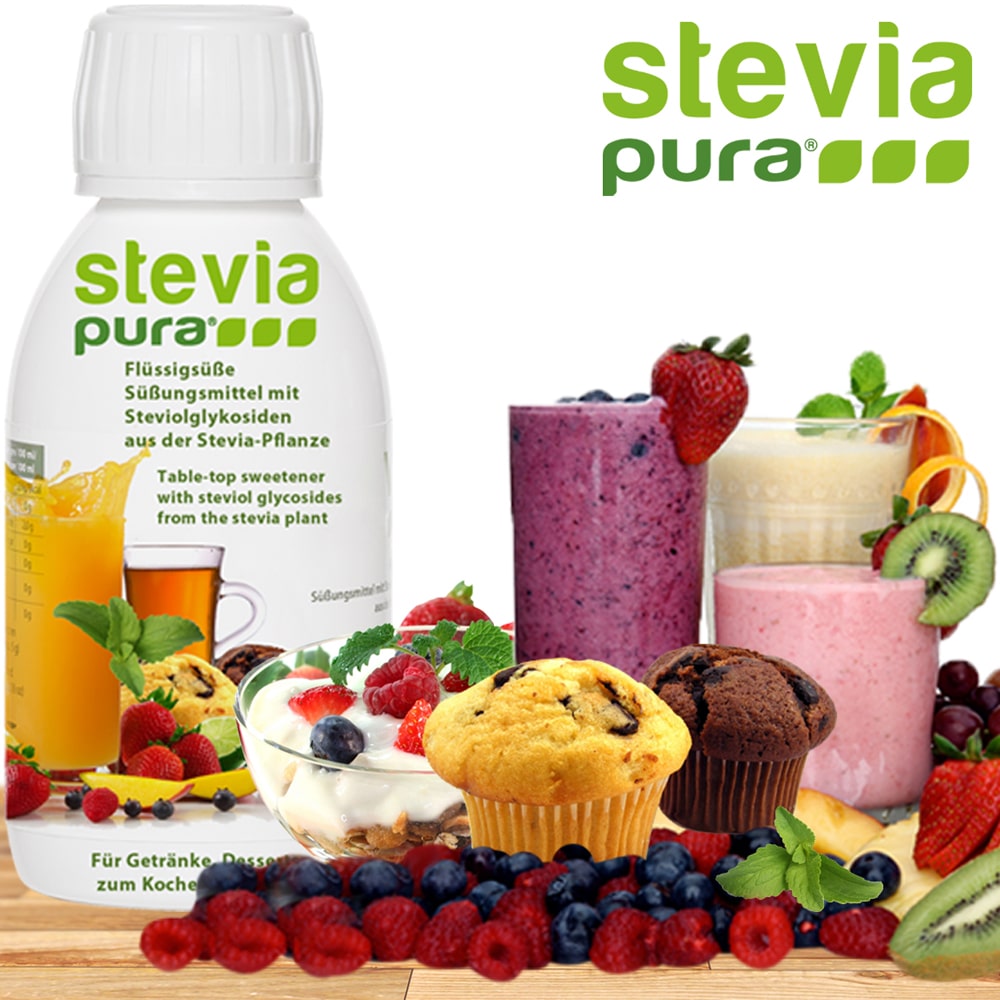 Liquid Stevia Sweetener is a calorie-free sugar alternative. With this sweetener, you can sweeten food and drinks excellently and, above all, save a lot of calories.
Due to the special closure of the bottles, the liquid sweetener can be dosed and used easily and sparingly. Stevia liquid in the practical drop dispenser can be stirred in easily and quickly.
Stevia liquid sweetener from steviapura® is a sweetener that is 100% plant-based. The ingredients of the liquid sweetener are extracted from the leaves of the stevia plant. Compared to white household sugar, these are up to 450 times sweeter. For this reason, the plant has been used by the indigenous people of South America for centuries not only for sweetening, but also for medicinal purposes. The Stevia plant is also known as sweet leaf or honey herb.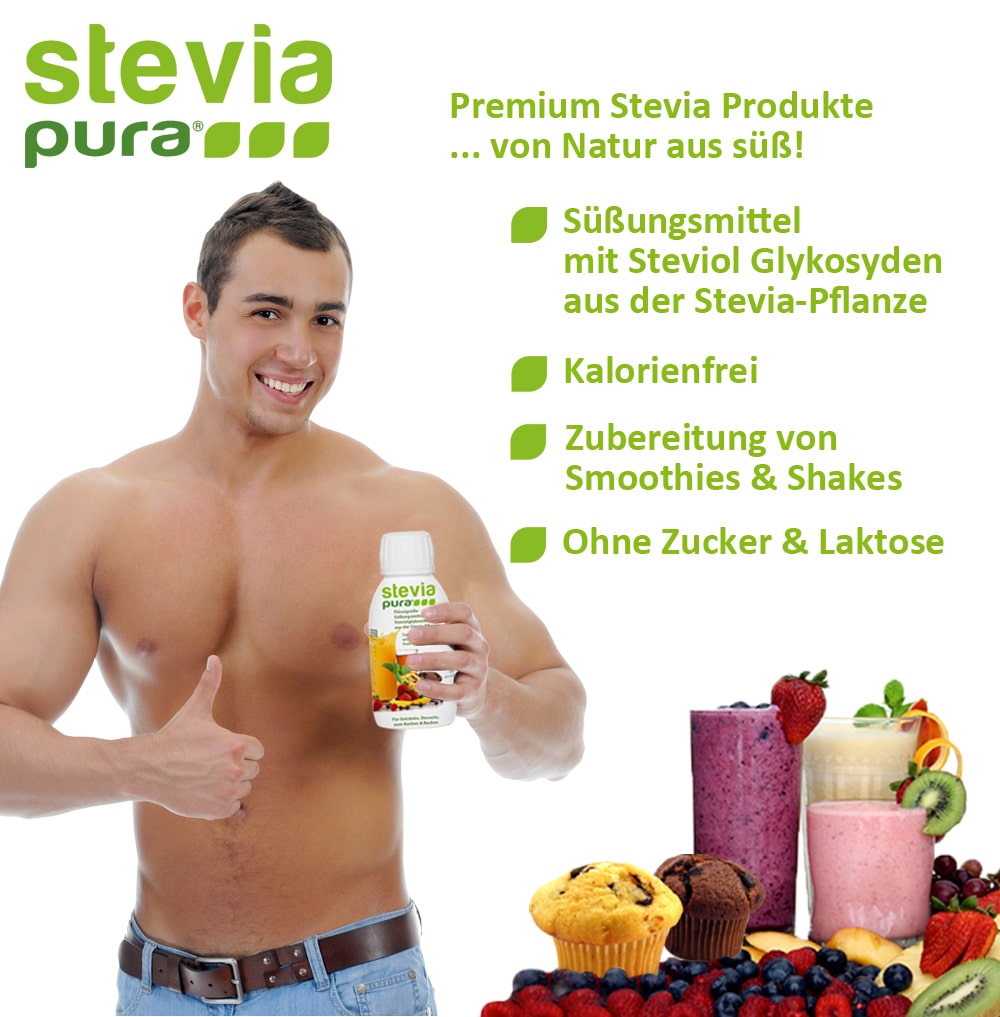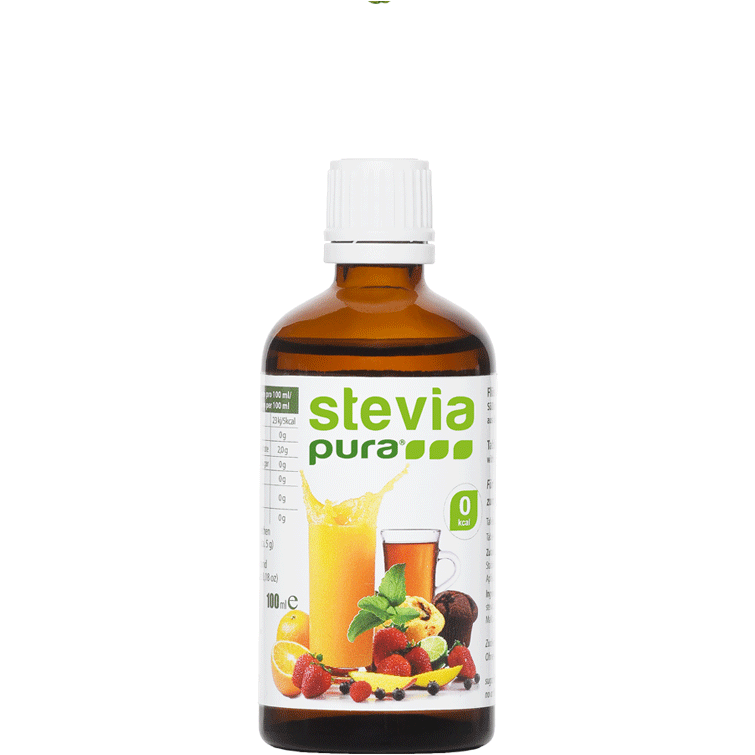 Thanks to the high quality of our Liquid Stevia Sweetener, food and drinks can be sweetened without any unpleasant aftertaste. This is mainly because we only use the best components of the stevia leaf for our liquid sweetener. These include the so-called "rebaudioside A". A complex manufacturing process ensures the purity and excellent taste of the tabletop sweetener.
The practical closure of the bottles makes it particularly easy to dispense drops. The liquid sweetener is just one product in our range that you can use for calorie-conscious enjoyment.