EU approval for Stevia Sweetener
The sweetener from the Stevia plant, the so-called steviol glycosides (E960), were only approved by the European Commission as new sweeteners on 11 November 2011. However, they legally entered the market almost one month later on 2 December 2011. The EU Regulation No. 1131/2011 of the Commission specifies the food additives authorised for use in food with their conditions of use.
It took more than 20 years before an authorisation of the sweetener was achieved. This was mainly due to the debates on the safety of Stevia. Besides the sweetener industry, the sugar lobby and the EU Commission were suspected of trying to prevent the approval of Stevia.
Since sweeteners are declared as so-called food additives in the Food Act, they have to undergo strict examinations to check whether the substance is safe for health. In these examinations, it does not matter whether the additive is a natural or artificially produced sweetener. As long as a food additive has no benefit for the consumer, it will not be approved as such.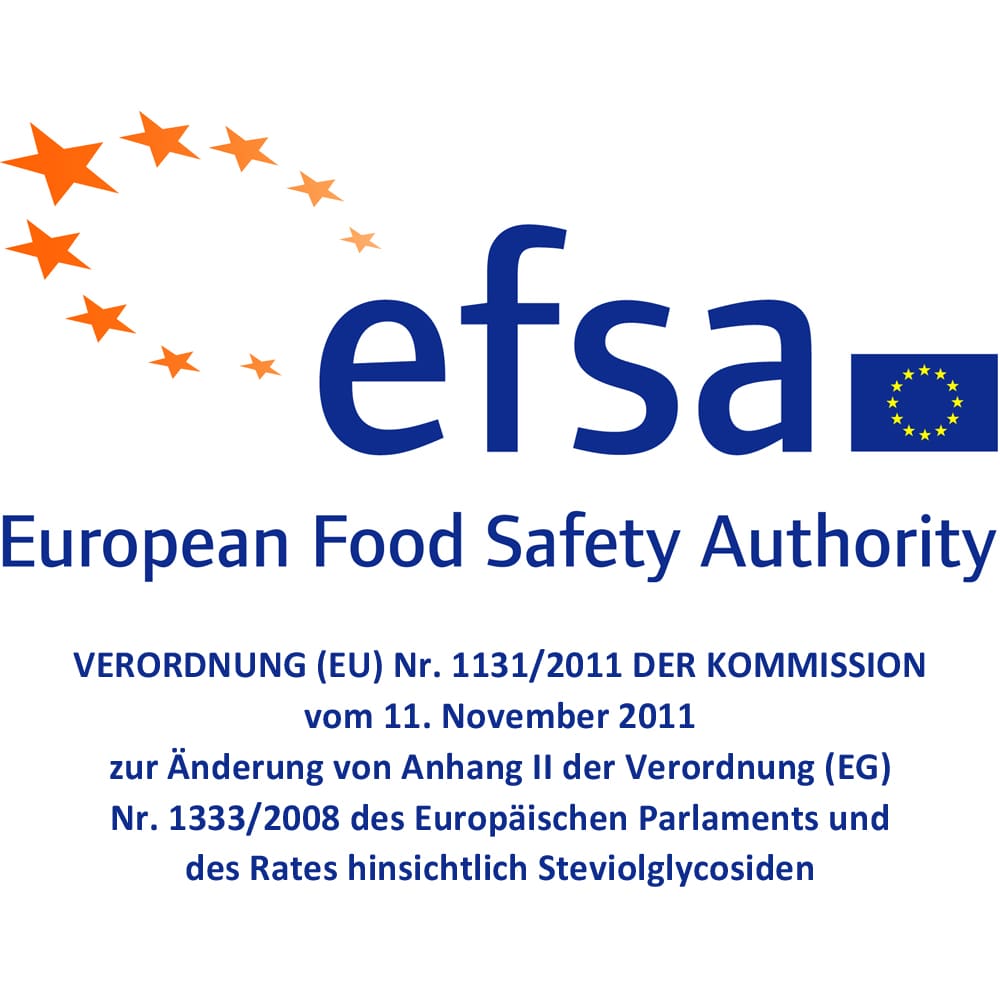 Health safety of steviol glycosides
In order to jointly market steviol glycosides worldwide and use them in their products, big names like Coca Cola and Cargill have increasingly joined forces in recent years. The two companies have published new studies on the health safety of steviol glycosides, as long requested by the EU Commission's Scientific Committee on Food. The final opinion of the EU Food Safety Authority was presented on 14 April 2010. In this opinion, the health safety could be determined up to a maximum daily dose of 0-4 mg steviol glycosides per kilogram body weight.
Maximum daily intake (ADI value)
For steviol glycosides, an ADI value (maximum daily intake) of about 0-4 mg steviol equivalents per kilogram of body weight has been established. If this value is converted to steviol glycosides, an amount of about 12 mg/kg body weight is obtained, depending on the composition.
Permitted maximum amounts
On 26 January 2011, the European Food Safety Authority (EFSA) published a new opinion on the presumed daily intake of steviol glycosides by consumers. Various studies were carried out on certain food groups (e.g. desserts, chocolate, lemonades, etc.). Applied use