Granulated Stevia Sweetener
Of course, sweet!
The Stevia spoonable sweetener is a sweetener based on Erythritol and steviol glycosides.
This optimal sugar substitute is very easy to use like sugar with no calories. The sweet taste of the crystalline sweetness refines and sweetens food and drinks. The natural Stevia sweetener is also suitable for baking.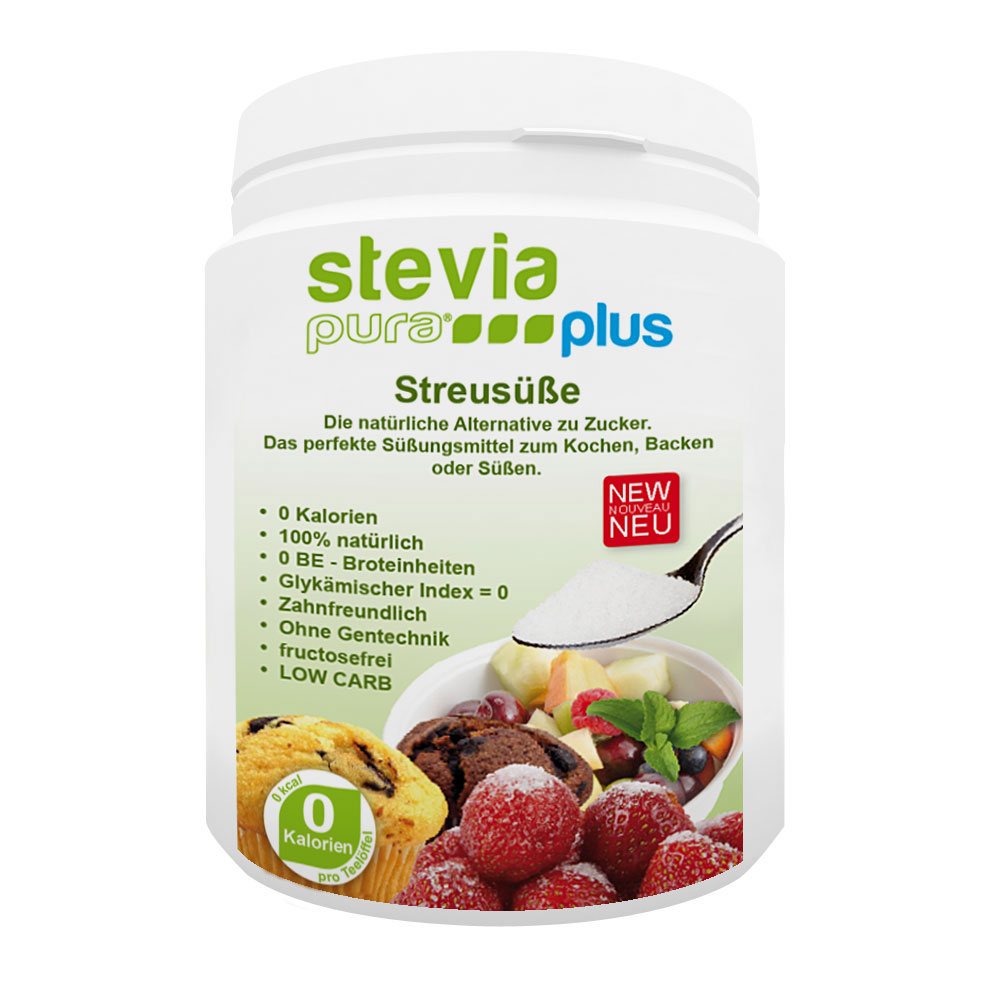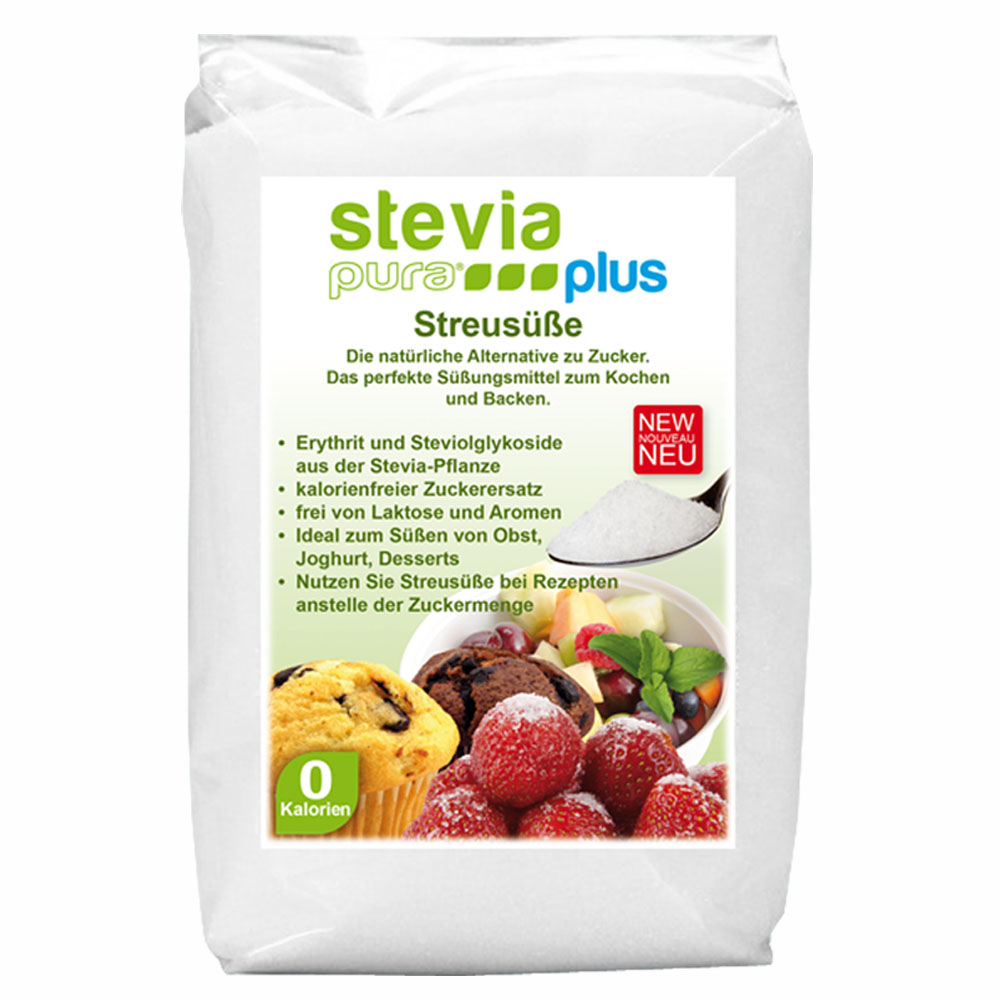 Stevia Spoonable Sweetener
Steviol glycosides (Stevia extracts) are derived from the leaves of the Stevia plant. They are suitable for a low-calorie diet because they are virtually calorie-free. The sweetener from the Stevia rebaudiana plant is said to have many beneficial properties. It provides a true sugar alternative for diabetics who do not need sugar or to reduce sugar intake.
Stevia Spoonable Sweetener
In South America Stevia is not only used for sweetening, but also as a medicinal plant. Since Stevia is diet suitable and also for diabetics a good sugar alternative. But it is not only this obvious advantage over commercial sugar that makes Stevia so interesting. Stevia is also described as extremely tooth-friendly. Is said to inhibit the formation of plaque and caries and counteract inflammation in the mouth and throat. So, it is not surprising that Stevia has always been used in South America not only for sweetening, but also as a medicinal plant. It is suitable for diabetics, does not cause tooth decay and is naturally. Although it is suited for the health-conscious keto, vegan and low-carb diets.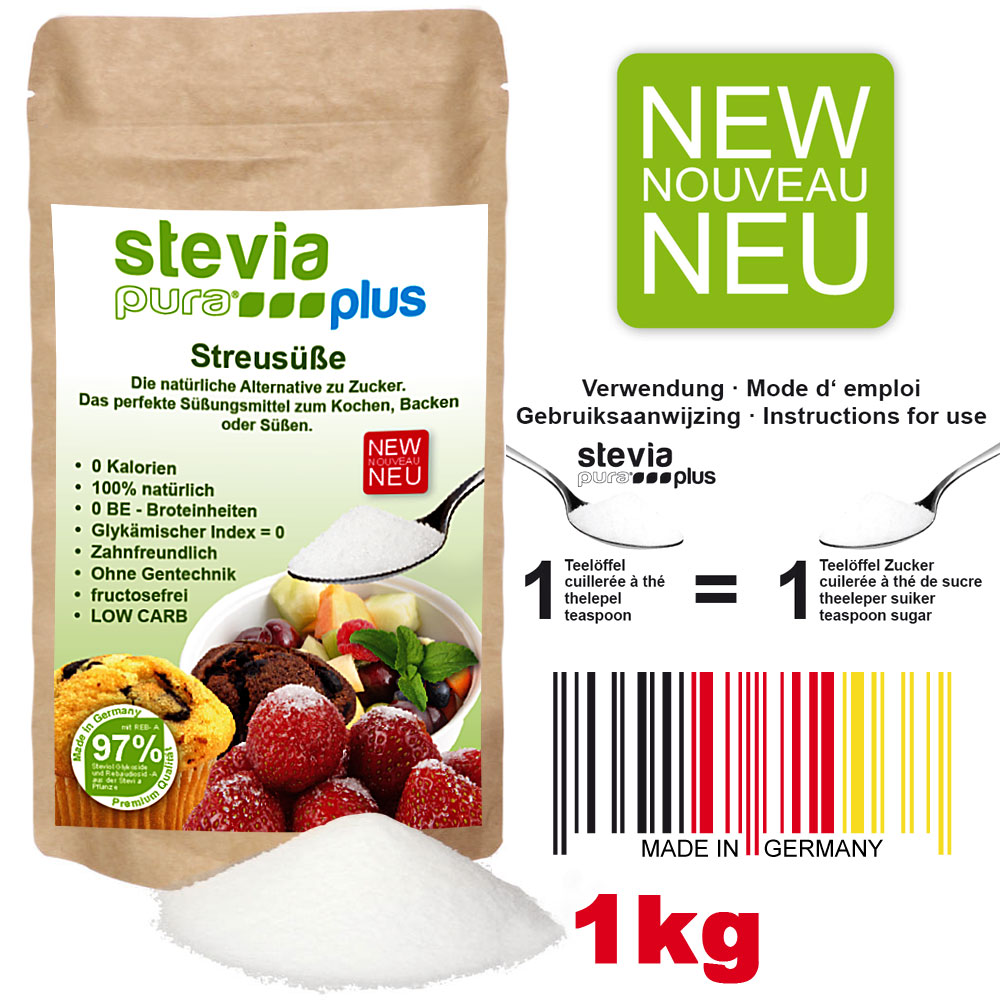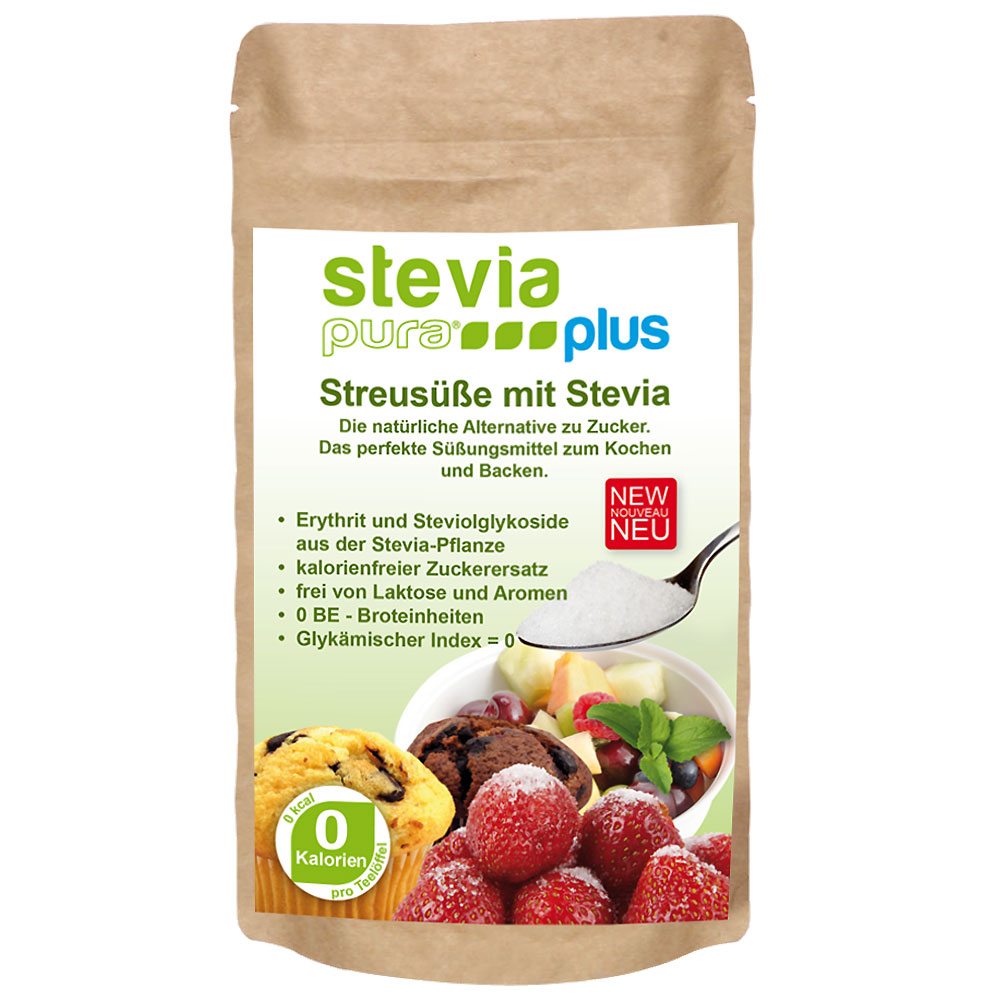 Stevia Spoonable Sweetener
Decisive for the quality and the taste are the use of the highest quality sweet components of the stevia leaf. STEVIA GROUP uses only high quality rebaudioside A for the sweetness. The result are very pure Stevia sweeteners without aftertaste and pleasant sweetness.
Stevia Spoonable Sweetener
The Stevia crystalline sweetener consists of the two natural sweeteners Stevia and Erythritol. Both occur in nature and are not produced synthetically. One of the great advantages is that it is easy to apply like sugar. During production, stevia and erythritol are mixed in a wet granulation process to achieve a uniform sweetness without the stevia aftertaste. A spoon of Stevia crystalline sweetener is equivalent to a spoon of sugar.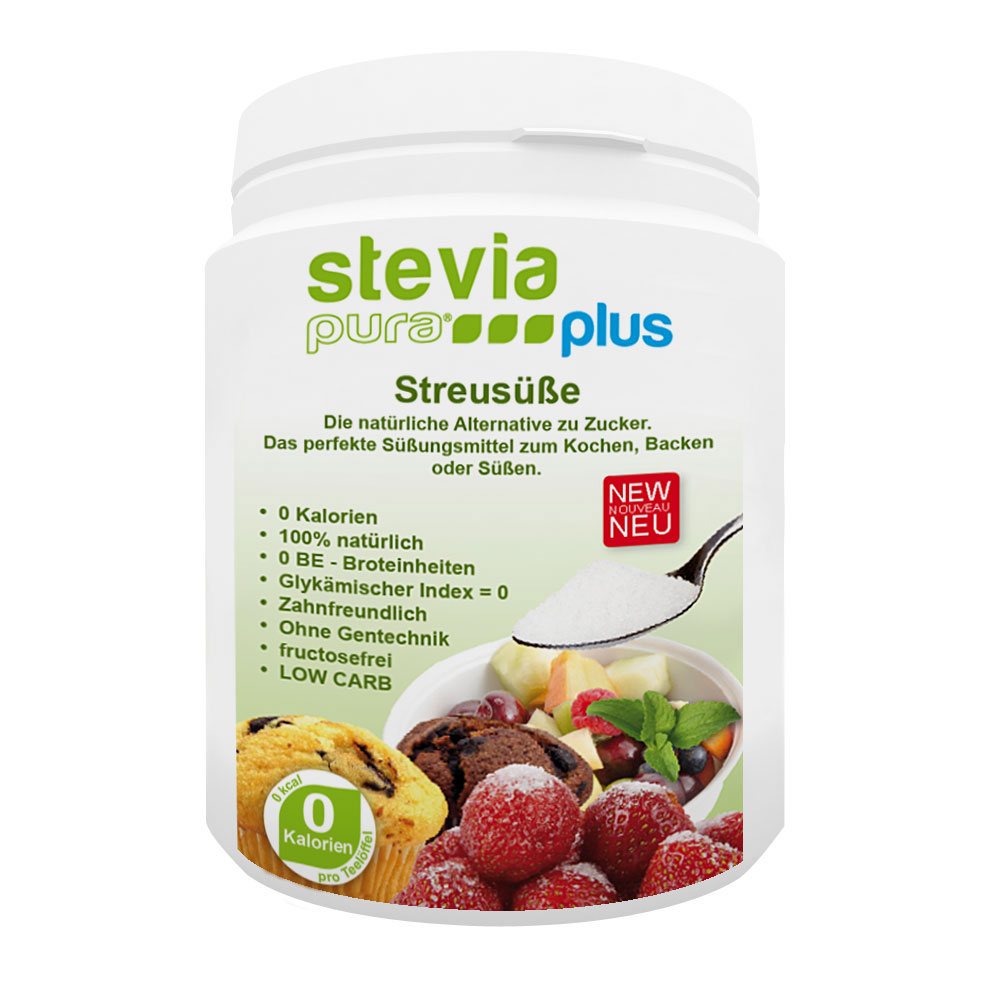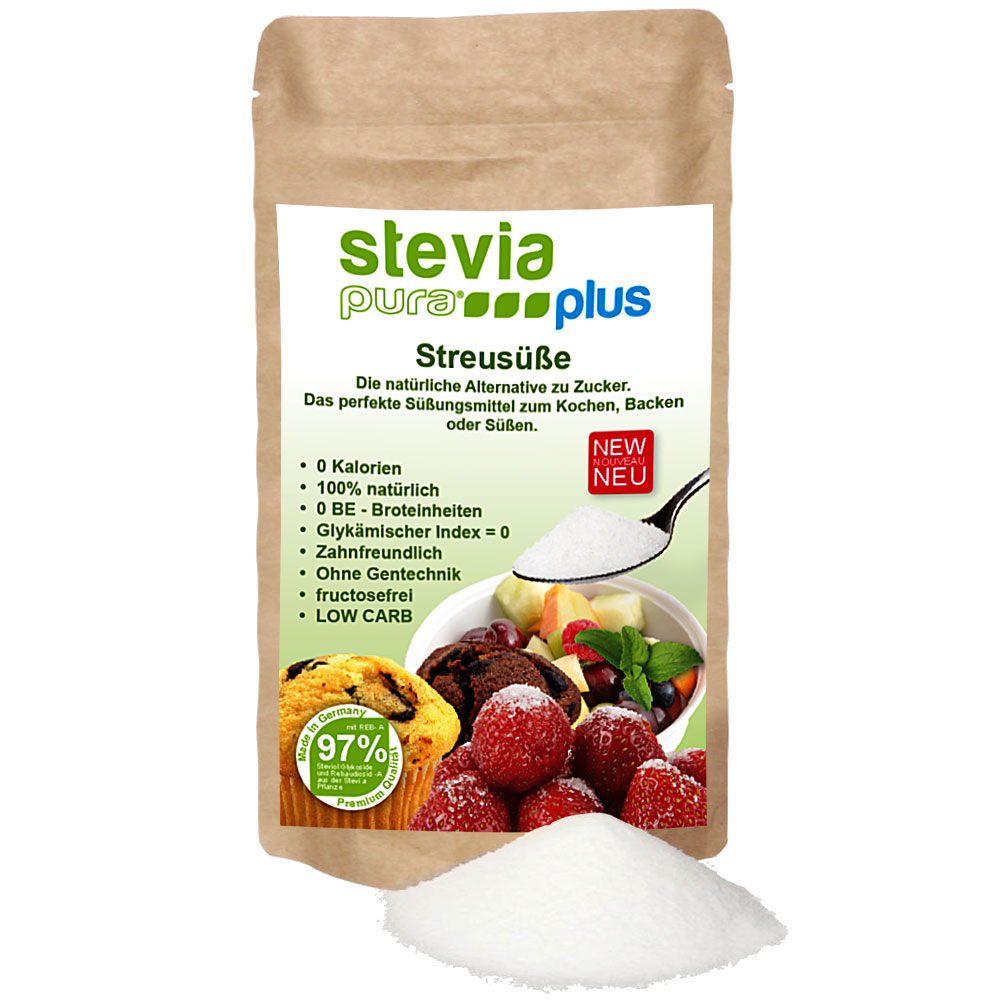 Stevia Spoonable Sweetener
Sweet, low-calorie enjoyment, tooth-friendly and convincing in the taste, characterize the crystalline Stevia spoonable sweeteners from the STEVIA GROUP.
STEVIA GROUP offers you various mixing ratios of crystalline sweetness Erythritol and Stevia.
We do not use maltodextrin or flavour's in our Stevia Spoonable Sweetener.